Digital Assets
FIA supports innovation in digital assets and smart regulation that allows products to prosper or fail on their merits. Our organization and our members make room for innovation and growth while still protecting customers and markets.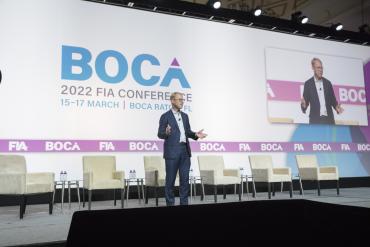 Crypto derivatives - 'Same activity, same risk, same regulation'
In his remarks at the FIA Boca conference, President and CEO Walt Lukken welcomed the excitement and innovation brought into cleared derivatives markets by cryptocurrency and digital asset firms.
He also pointed to the shared values that should guide future growth in these markets. Namely, that digital asset markets should be free from fraud, that they must prioritize market integrity so price discovery and hedging can happen efficiently, and that these markets are be fair where all participants are treated the same for the activities they perform, the risks they generate or the products they trade.