International Derivatives Expo
19 June 2023 - 21 June 2023 • 6:00 PM - 6:00 PM BST
Standing still is not an option in today's evolving cleared derivatives environment. Without adapting to new products, processes, technologies and regulations, your business won't meet the needs of tomorrow's industry. That's why IDX — the International Derivatives Expo — is the ideal place to be: an event that brings together industry leaders, vendors and policymakers to discuss what's "now" in derivatives, and what lies ahead.
FIA will return to the Park Plaza Westminster Bridge for IDX 2023. Make note of 19-21 June 2023 and check back for more details. 
2022 Featured Speakers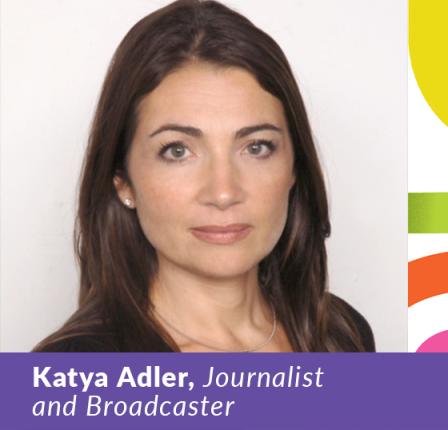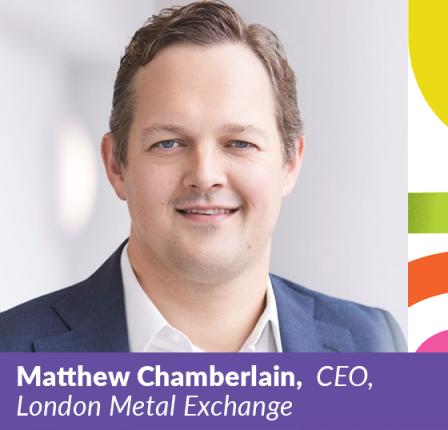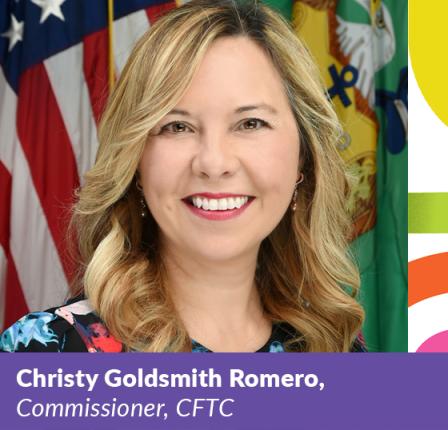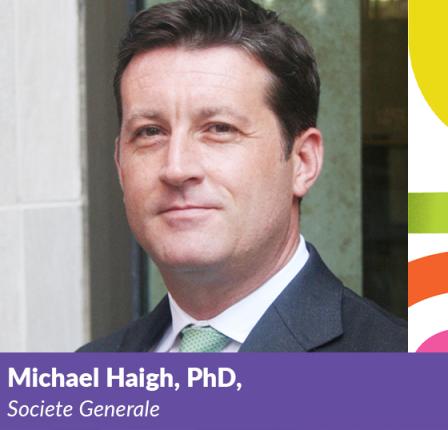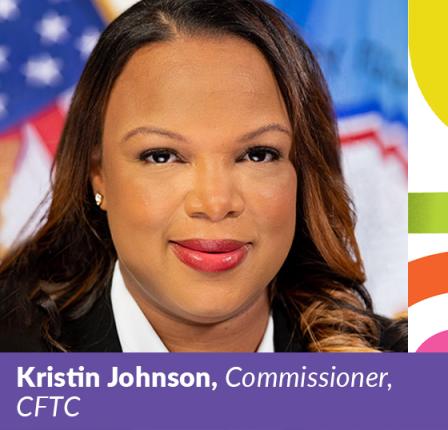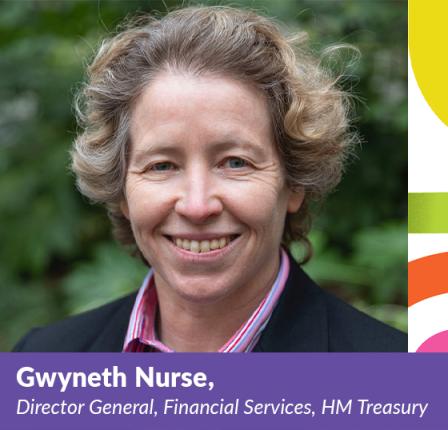 2022 Agenda
Monday 6 June
18:00 - 20:30
Opening Reception
Kick off your IDX experience at the legendary Goldsmiths' Hall and connect with fellow attendees. Note that all pass types are eligible for the Opening Reception.
---
Tuesday 7 June
Regulation – Time for a Reset in Europe?
08:00 
Registration & Exhibits Open
Registration & tote bags sponsored by CME Group
Lanyards sponsored by B3
09:00 
Opening Remarks
FIA President and CEO Walt Lukken sets the scene for this year's conference with opening remarks highlighting some of the core themes and issues for the industry today.
Speaker:
Walt Lukken, President and CEO, FIA
09:15 
Keynote Address
Gwyneth Nurse, Director General, Financial Services at HM Treasury, will provide the IDX audience with an overview of current and developing regulatory approaches for the UK's wholesale financial markets.
Speaker:
Gwyneth Nurse, Director General, Financial Services, HM Treasury
09:45 
European Regulation – Diverging Paths?
A panel of experts discuss approaches to a range of regulatory issues across Europe and the UK – including CCP equivalence, the UK's Wholesale Market Review and post-MiFID and EMIR developments. The discussion will also consider the impact of potential divergence on market participants and cooperation between UK and EU regulators. 
Moderator:
Bruce Savage, Head of Europe, FIA
Speakers:
Julien Jardelot, Head of Europe, Government Relations & Regulatory Strategy, London Stock Exchange Group 
Julia Kolbe, Head of Markets Policy, Government & Regulatory Advocacy, Deutsche Bank AG  
Erik Müller, Chief Executive Officer, Eurex Clearing AG
Donna Rix, General Counsel, Europe, Citadel Group
Edwin Schooling Latter, Director, Markets and Wholesale Policy and Wholesale Supervision, FCA
10:30 
Fireside Chat
The London Metal Exchange has weathered many storms in its 145 history, not least the recent impact of market volatility following the Russian invasion of Ukraine. LME CEO Matthew Chamberlain shares his thoughts on lessons learned from the nickel market suspension and where the exchange goes from here.
Moderator:
Walt Lukken, President and CEO, FIA
Speakers:
Matthew Chamberlain, CEO, London Metal Exchange
11:00 
Networking Break
Co-sponsored by FIA and OSTTRA
11:30 
Oversight of Market Functions
Recent developments, including extreme volatility in commodities markets, have shone a spotlight on the functioning of markets and concerns over financial stability. This panel will consider the role of regulators and supervisory authorities, exchange and CCP governance and risk management process in ensuring the smooth functioning of markets. 
Moderator:
Jackie Mesa, Chief Operating Officer & Senior Vice President of Global Policy, FIA
Speakers:
Kirstina Combe, Chief Regulatory and Compliance Officer, LME Group
Simon Morley, Director Financial Market Infrastructure, Bank of England
Rosali Pretorius, Partner, Simmons & Simmons  
Conor Sherrard, Global Chief Operating Officer, Citigroup Global Markets  
Stuart Williams, President, ICE Futures Europe  
12:15 
Keynote Address
Europe has been at the centre of some of the world's most significant developments in recent years, including the rise of populism, tensions among EU members and most recently the Ukraine conflict. Renowned broadcaster Katya Adler will share her views and expertise gained  from coverage of these and other developments on the continent.
 
Introduction by:
Walt Lukken, President and CEO, FIA
Speaker:
Katya Adler, Journalist and Broadcaster
12:45 
Networking Lunch
Changing Dynamics in Market Structure
13:45 
Collaboration: the Key to Delivering Innovation
Key stakeholders debate the importance of collaborative dialogue to ensuring successful delivery of future initiatives efficiently across the system, including new exchange services and technology upgrades, and regulatory changes. 
Moderator: 
Julian O'Leary, Chief Operating Officer, G.H. Financials Ltd
Speakers:
Eric Bey, Head of Post Trade, Euronext Group 
Patrick Liardet, Post Trade Solutions Product Owner, ION 
Andy Mason, Director, Business Systems Analysis, FIS Capital Markets, Trading and Processing
Ester Prior, Executive Director, Regional Head of Futures and Derivatives Clearing Operations, Morgan Stanley
14:30 
Market Structure Trends
Market leaders discuss key trends in the ecosystem of financial markets, including the impact of recent volatility, rising rates, operational challenges, new market structure models, and other issues impacting exchange traded and cleared derivatives.  
Moderator:
Walt Lukken, President and CEO, FIA
Speakers:
Robbert Booij, Chief Executive Officer, Europe, ABN AMRO Clearing Bank N.V.
Alicia Crighton, Co-Head of Global Futures, Goldman Sachs & Co. LLC
Maylis Dubarry, Global Co-Head of Prime Services, Societe Generale
Gary Saunders, Managing Director, Global Head of Prime Derivatives Services (PDS), Barclays Bank
15:15
Networking Break
Co-sponsored by FIA and OSTTRA
15:45 
Roundtable - A Roadmap Towards Standardisation
Join a cross section of market participants in an open dialogue as they discuss progress towards standardisation in operational processes. This conversation will allow the audience to engage with industry stakeholders to tackle the ever-evolving issues surrounding resiliency in the clearing system, and discuss FIA's DMIST initiative as well as other initial standards. 
Moderator:
Mark Croxon, MD, Global Head of Market Infrastructure, Delta Capita
Speakers:
Don Byron, Head of Global Industry Operations & Execution, FIA
Paul Clark, Head of International Post-Trade Pre-Sales, Broadridge Financial Solutions
Joanna Davies, Head of FX & Securities, OSTTRA
Christopher Edmonds, Chief Development Officer, ICE
Per Haga, Director, Global Head of PDS Products, Barclays
Francesco Margini, Cleared Derivatives Head of Product Management, ION
Tito Shirley, Head of Cleared Derivatives Solutions, FIS 
Nick Solinger, President & Chief Executive Officer CEO, FIA Tech
Meher Sutaria, Global Head of Futures and Derivative Clearing Operations, Head of Equities Regulatory Reporting, J.P. Morgan Securities
Melanie Weber, Senior Vice President, Derivatives Clearing Design, Eurex Clearing AG
16:00 
Taste of IDX
18:00 
Exhibits Close
18:00 
Courtyard Reception
 Co-sponsored by Eurex and FIA  
Agenda subject to change. 
---
Wednesday 8 June
The Big Picture – Impact of Macro and Geopolitical Developments
08:00 
Registration & Exhibits Open
Registration & tote bags sponsored by CME Group
Lanyards sponsored by B3
09:00 
Keynote Address
What are the most significant impacts of the Ukraine crisis on global commodities markets? How will recent developments impact global sustainability objectives? And what are the risks of stagflation? Find out the answers to these and other important questions in this keynote session with Societe Generale's Global Head of Commodity Research, Michael Haigh.  
Interview by:
Walt Lukken, President and CEO, FIA
Speaker:
Michael Haigh, Managing Director and Global Head of Commodities Research, Societe Generale
09:30 
What Now For Sustainable Finance?
While policy makers and the public continue to call for financial products that help deliver a transition to a net-zero economy, geopolitical tension threatens that objective. Europe is forced to consider the future of its energy security as regulators seek out a standardized and balanced approach to the sustainable finance agenda. How are derivatives markets responding and what new products are emerging in the decarbonization trend? 
Moderator:
Jeremy Grant, Writer and Editor 
Speakers:
Gordon Bennett, Managing Director of Utilities Markets, ICE 
Neil Eckert, Chairman, IncubEx
Georgina Hallett, Chief Sustainability Officer, LME 
Owain Johnson, Global Head of Research and Product Development, CME Group 
Randolf Roth, Member of the Executive Board, Eurex
10:15 
Fireside Chat
The drive towards a more sustainable future for the world is being driven  by an increasingly broad range of stakeholders, from government entities, commercial operators and regulators. This fireside chat with Anthony Miller, Coordinator of the United Nations Sustainable Stock Exchanges Initiative, and CFTC Commissioner Christy Goldsmith Romero will explore some of the opportunities and challenges that lie ahead and the role of markets in supporting an ambition toward a low or net zero carbon environment.
 
Moderator:
Walt Lukken, President and CEO, FIA
Speakers:
Christy Goldsmith Romero, Commissioner, CFTC
Anthony Miller, Coordinator, United Nations Sustainable Stock Exchanges Initiative
10:45 
Networking Break
11:15 
Commodities Markets – a Tectonic Shift
Recent exceptional volatility has compounded the problems created by the decade-long departure of major banks and financial institutions from the physical commodities market leaving them further distanced from their financial cousins. With fewer financial institutions providing credit flows and liquidity combined with a seismic shift in the location of commodity producer powerhouses, are we witnessing the dawn of a 'new era' for commodities? What impact will these changes have on commodity markets and what should derivatives markets do to remain relevant to the needs of the underlying markets?
Moderator:
Clive Furness, CEO, Contango Markets Ltd.
Moderator:
Martin Abbott, CEO, Global Commodities Holdings
Jean-Philippe Ake, Founder & President, JPA Commodities Consulting LLC
Rob Thomson, Global Head of Commodities Trading, UBS
Chris Topple, CEO Euronext London, Head of Global Sales, Euronext
12:00 
Networking Lunch
Compliance, Crypto and Calibrating Margin
13:15 
What is Keeping Compliance Officers Awake at Night?
Current market issues are enough to test the mettle of the most valiant compliance function. Beyond BAU challenges, compliance teams also have to address ongoing developments relating to sanctions, rulebooks and a plethora of regulatory reporting changes. This panel of compliance and legal experts will look at those issues and how best to address them. 
Moderator:
Hannah Meakin, Partner, Norton Rose Fulbright
Speakers:
Martin Appiah, Director of Regulatory Affairs, EMEA, Eventus
Brett Hillis, Partner, Reed Smith LLP
Andrew Pinnington-Mannan, Director and Head of Regulatory Reporting Practice, Quorsus
Laurence Walton, Head of Regulation and Compliance, ICE Futures Europe   
14:00 
Keynote Address
Regulators around the globe are still grappling with the best approach when it comes to regulating crypto markets. In her first speech to an IDX audience, CFTC Commissioner Kristin Johnson will set out her thoughts on the core principles for an appropriate regulatory framework for this burgeoning market.
Introduction by:
Walt Lukken, President and CEO, FIA
Speaker:
Kristin Johnson, Commissioner, CFTC
14:30 
Calibrating Margin in Volatile Markets
The volatility of the early days of the pandemic and more recently during the Ukraine war have refocused attention on how best to manage changes in margin to avoid strains and disruptions in markets while also ensuring that risks are appropriately covered. This session will look at views from across the trading cycle and assess the best solutions to make markets as safe and effective as they can be.
Moderator:  
Toks Oyebode, Executive Director – Regulatory Affairs, Corporate and Investment Bank, JPMorgan Chase & Co 
Speakers:
Gaspard Bonin, Deputy Global Head, Derivatives Execution & Clearing, BNP Paribas S.A.
Nicoletta Giusto, Member, CCP Supervisory Committee, European Securities and Markets Authority
Vicky Hsu, Head of EMEA Counterparty Credit Risk, BlackRock
Barry King, Head of FMI Regulation, Bank of England
Dale Nolan, Chief Risk Officer, ICE Clear Europe
Dmitrij Senko, Chief Risk Officer, Eurex
15:15
Networking Break
15:30 
Crypto Derivatives Trends in Europe
While some may view them as controversial, crypto markets are here and bringing innovation to financial markets. This panel will discuss developments in Europe, including institutional appetite for digital assets, different regulatory approaches across the region and how these might impact derivatives activity.
Moderator:
Lawrence Wiseman, Director, Market Abuse, PwC UK
Speakers:
Max Boonen, Co-Founder, B2C2
Anne-Claire Maurice, Managing Director Quant Data - Kaiko
Duncan Trenholme, Co-Head of Digital Assets, TP ICAP
Sabrina Wilson, Chief Operating Officer, Copper.co
16:00
Exhibits Close & Conference Concludes
18:30 
IDX Gala benefiting Futures for Kids
Wrap up your IDX experience at this wonderful black tie dinner in aid of Futures for Kids. A must attend for IDX attendees, the Gala Dinner gives you the chance to network and form deeper connections within the international derivatives community. Support Futures for Kids when you purchase a ticket or a table and through fundraising opportunities throughout the evening including a silent and live auction as well as raffle ticket sales. Gala sales are now closed. 
Agenda subject to change. 
---
Contact Toni Vitale Chan, Vice President of Business Development at +1 312.636.2919 to discuss sponsorship and exhibit opportunities. 
Why IDX?
ACCESS VALUABLE FIRMS AND SOLUTIONS
IDX features a robust exhibit hall of firms connected to capital markets.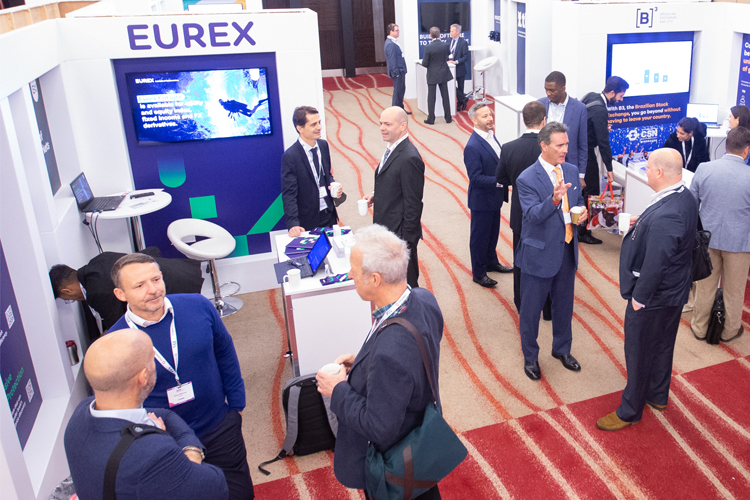 Take time throughout the conference meet with vendors, learn about the latest technologies and bring back options to your company.
MAKE LASTING CONNECTIONS
Connect and re-connect with clients and key participants in the cleared derivatives industry.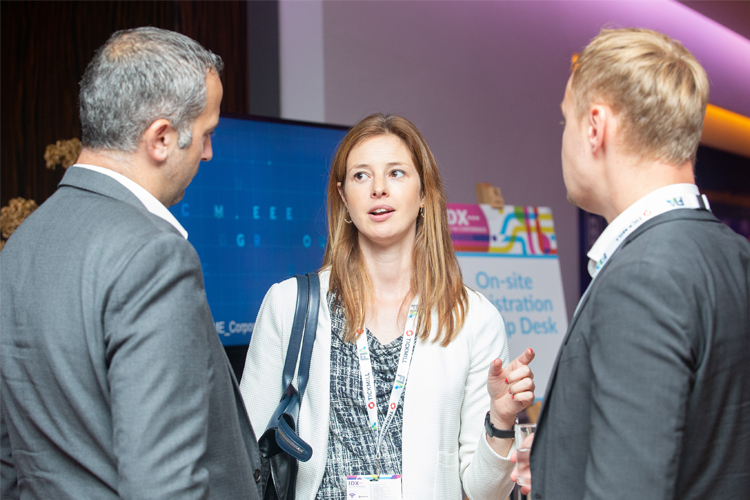 Take advantage of networking opportunities throughout the event to make new acquaintances and deepen valuable partnerships. 
GET UP TO SPEED ON MARKET DYNAMICS AND CHANGES
FIA, in partnership with our members, develops compelling sessions covering a wide range of topics and strategic issues in the cleared derivatives industry.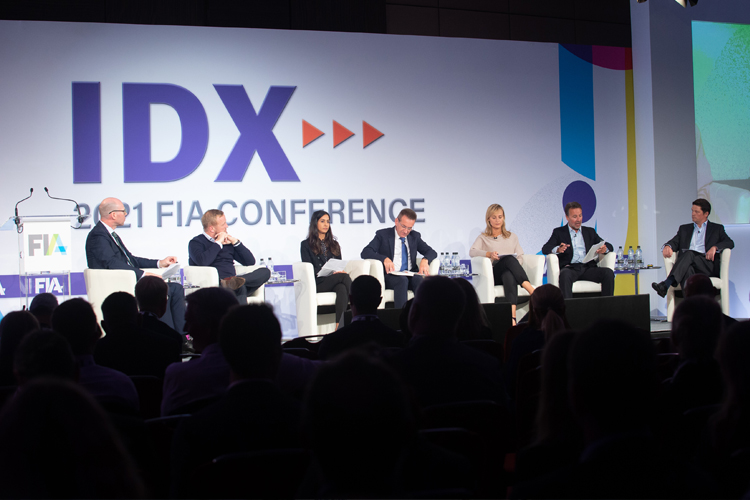 Gain valuable insights on the latest developments from exchange leaders, clearinghouse leaders, regulators, clearing members and buy-side participants.