International Derivatives Expo
19 June 2023 - 21 June 2023 • 6:00 PM - 6:00 PM BST
In the rapidly changing cleared derivatives environment, you have to have the right partners, products, processes and technologies in place to meet the needs of tomorrow. FIA's International Derivatives Expo (IDX) delivers the clearing firms, vendors and exchanges that are driving the growth of the cleared derivatives industry in Europe and around the globe. Find the partners and solutions to build your business and the information you need to successfully navigate regulatory and market developments. 
Come to IDX - the crossroads of the industry - and find your path forward.
Mark your calendar for IDX 2024 - taking place 17-19 June at the Park Plaza Westminster Bridge.  
Featured Speaker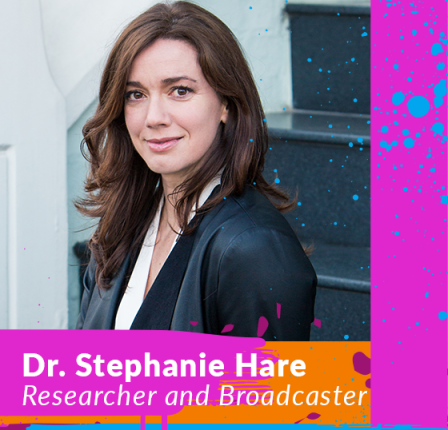 Keynote Address | Tuesday 21 June @ 12 noon
2023 Programme
Monday 19 June
18:00 - 20:00
Opening Reception
Kick off your IDX experience at the legendary Goldsmiths' Hall and connect with fellow attendees. Note that all pass types are eligible for the Opening Reception.
---
Tuesday 20 June
08:00 - 09:00
WIND Breakfast 
Sponsored by Cleary Gottlieb
Please join Women in Derivatives (WIND) for breakfast and a panel discussion titled: WIND Policy Update - Impact on Derivatives Markets. Separate registration required - please RSVP here.
Moderator:
Ferdisha Snagg, Counsel, Cleary Gottlieb
Speakers:
Joanna Cound, Global Head of Public Policy, Blackrock
Claudia Gonzalez Cabanillas, Head of EMEA Regulatory Affairs, JP Morgan  
 
08:30 
Registration & Exhibits Open
Registration sponsored by CME Group; Lanyards sponsored by B3
Stop by the registration desk and enjoy a coffee with your colleagues in the Exhibit Hall on the Ballroom Level and in the Conference Lounge on the Plaza Level after picking up your conference credentials.
09:15- 9:30
Opening Remarks
FIA President and CEO Walt Lukken sets the scene for this year's conference with opening remarks highlighting some of the core themes and issues for the industry.
Speaker: 
Walt Lukken, President & CEO, FIA
09:30 - 10:15 
Regulation - Building a New Relationship Between the UK and the EU
Three years on from its departure from the EU, how is the UK's relationship with Europe developing? This panel of regulatory experts will consider the impact of new reforms on cross-border activity in derivatives markets in the region and the development of financial market infrastructure in the UK and the EU.   
Moderator:
Bruce Savage, Head of Europe, FIA
Speakers:
Haroun Boucheta, Head of Public Affairs for Securities Services, BNP Paribas
Julia Frölich, Senior Expert, Payments and Settlement Systems, Deutsche Bundesbank
Samantha Page, Head of Market Structure, Euronext 
Jon Relleen, Director of Infrastructure & Exchanges, Financial Conduct Authority (FCA)
 
10:15 - 10:45
Fireside Chat
BlackRock is one of the world's preeminent investment management firms with multi-trillion-dollar assets under management. In this fireside chat, Jatin Vara, Co-Head of Global Trading, will discuss how BlackRock's use of derivatives is evolving, which asset classes are presenting the greatest opportunities, and the qualities BlackRock looks for in its executing and clearing brokers around the world.
Moderator:
Walt Lukken, President and CEO, FIA 
Speaker:
Jatin Vara, Managing Director and Co-Head of Global Trading, BlackRock
10:45 - 11:15
Networking Break
Enjoy networking and refreshments with conference colleagues.
10:45 - 11:15 
Sponsored Session: Shanghai Futures Exchange
What's New on China's Futures Market?
This session will discuss topics that matter most to overseas investors interested in China's futures market, including product offering, access channels, overseas participation, and prospects for the further opening up of the Chinese market. 
Speakers:
Xiao Fu, Head of commodity strategy, BOCI
Florence Lee, Head of Greater China Business Development - EMEA, Markets & Securities Services, HSBC Bank PLC
Jocelyn Pan, CEO, JP Morgan Futures Co. Ltd
Nong Yan, CEO, Nanhua Financial (UK) Co. Ltd
Yiping Yang, Associate Director, International Cooperation Department, Shanghai Futures Exchange
Jinpeng Zhao, Manager, Market Development Department, Dalian Commodity Exchange
11:15 - 12:00
The Future of Markets
This panel of industry leaders will assess how derivatives markets have functioned during recent market, operational and regulatory challenges. What are the key areas that need to be addressed to modernize markets and make the industry fit for the future? 
Moderator:
Emma Richardson, Global Head of Futures and Derivatives Clearing, J.P.Morgan
Speakers:
Mike Kuehnel, CEO, Flow Traders
Erik Mueller, CEO, Eurex Clearing AG
Chris Rhodes, President, ICE Futures Europe
Derek Sammann, Senior Managing Director, Global Head of Commodities, Options & International Markets, CME Group
12:00 - 12: 45 
Keynote Address - You and AI: What's Next for Humans and Machines
Dr. Stephanie Hare, a leading voice in technology ethics and author of Technology Is Not Neutral, will bring into focus key questions related to the global technological revolution and how it is shaping our future.  She will touch on the power of Big Tech and the inexorable advance of artificial intelligence and the trade-offs we face between security, privacy and freedom. A frequent editorial contributor to the Financial Times and a regular commentator on the BBC World News and Radio 4, Hare will draw on her experience as a technologist, political risk analyst and researcher in emerging technology trends.
Speaker:
Dr. Stephanie Hare, researcher, broadcaster and author of Technology Is Not Neutral: A Short Guide to Technology Ethics 
12:45 - 13:45
Networking Lunch
Join conference attendees for networking over lunch and refreshments in the Exhibit Hall and Conference Lounge. 
13:45 - 14:30 
The Road to Operational Efficiency
With exchange traded derivatives markets experiencing another period of significant volatility and resulting volume, how have the industry's operations held up? Operations specialists will consider the progress made in the past three years, and what more needs to be done. 
Moderator:
Julian O'Leary, Chief Operating Officer, G.H. Financials Ltd
Speakers:
Eric Bey, Head of Clearing Services, Euronext
Francesco Margini, Chief Product Officer, Cleared Derivatives, ION
Meher Sutaria, Global Head of Futures and Derivatives Clearing Operations, J.P.Morgan
Nick Viney, Director, EMEA Head of Derivative Operations, BlackRock
14:30 - 15:00 
Networking Break
15:00 - 16:00 
Update on Key FIA Legal Initiatives
The session will provide an overview of recent and current legal developments in the cleared derivatives space and their business impact, opportunities and challenges; including an update on the proposed European Single Agent-Trust Model, recent updates and additions to the FIA Documentation Library and an overview of the new workstreams that have been kicked off as a result of regulatory and market developments with a view to providing industry solutions for the benefit of the wider clearing member community.
Moderator:
Mitja Siraj, LL.M., Vice President of Legal, Europe, FIA
Speakers:
Nathaniel Lalone, Partner, Katten
Costa Manoussis, Executive Director and Assistant General Counsel, J.P.Morgan 
Della Mcgrath, Vice President, Markets Legal, Barclays
Elizabeth Sheridan, Associate General Counsel and Director, Bank of America
Sarah Willis, Managing Associate, Linklaters LLP
 
15:00 - 16:00 
Roundtable: Operational Resilience
The cyber incident that struck a major vendor at the beginning of year has lead to a reassessment of the industry's resilience.  Following opening remarks from CFTC Commissioner Christy Goldsmith Romero, this roundtable will bring together stakeholders from across the industry's ecosystem to consider lessons learned, an appropriate regulatory response and how best to mitigate against a similar situation in the future. 
Opening Remarks: 
Christy Goldsmith Romero, Commissioner, U.S. Commodity Futures Trading Commission
Moderator:
Don Byron, Head of Global Industry Operations & Execution, FIA
Speakers:
Per Haga, Director and Global Head of Prime Derivatives Services Product, Barclays
Justin Llewellyn-Jones, Global Head of Product Management & Strategy, Broadridge
Tito Shirley, Head of Cleared Derivatives, FIS
Nick Solinger, President & CEO, FIA Tech
Keith Todd, Chief Executive Officer, Trading Technologies
Kirston Winters, Chief Risk Officer, OSTTRA
16:00 
Taste of IDX
Enjoy drinks and hors d'oeuvres and meet with our sponsors in the Exhibit Hall.
18:00 
Exhibits Close
Agenda subject to change.
If you are interested in speaking at IDX or have a speaker suggestion, please fill out this form. 
---
Wednesday 21 June
08:30 
Registration & Exhibits Open
Registration sponsored by CME Group; Lanyards sponsored by B3
Stop by the registration desk and enjoy a coffee with your colleagues in the Exhibit Hall on the Ballroom Level and in the Conference Lounge on the Plaza Level after picking up your conference credentials.
09:30 - 10:15 
Commodities Markets in Europe
Commodities markets in Europe have faced a tumultuous time in the past 18 months largely as a result of the price hikes driven by the war in Ukraine. Exchange operators have had to address the management of this volatility while also dealing with enhanced regulatory oversight. Panelists will discuss the effectiveness of these responses and whether Europe's commodities markets are facing a more robust future. 
Moderator:
Nick Rustad, Former Chair, FIA
Speakers:
Edward Monrad, Head of Corporate Strategy, Optiver
Hester Serafini, President, ICE Clear Europe
Anje Stiers, Head of EU Representation Office, European Energy Exchange AG
Rob Thomson, Global Head of Commodities Trading, UBS
10:15 - 10:45 
Fireside Chat – A Prop Trader's Journey
This fireside chat will provide a retrospective of Mark's 37-year career from trainee trader on the Amsterdam options exchange in the mid-1980s, to one of the global leaders in electronic proprietary trading. Gain insights from his experience building up highly successful firms on both sides of the Atlantic and driving significant innovation in European market structure which culminated his long tenure as chairman and co-founder of the FIA European Principal Traders Association (FIA EPTA). He'll also share some of his other passions (beyond the markets) from racing cars powered by alternative fuels to supporting charities. Mark will also offer his predictions on where the world of cash and derivatives trading is heading plus advice for anyone interested in building a career in proprietary trading.    
Moderator:
Jeremy Grant, Freelance Writer, Edinburgh Editorial
Featured Speaker:
Mark Spanbroek, Chairman, FIA EPTA
10:45 - 11:15 
Networking Break
11:15 - 12:00 
The Role of the Cloud in Derivatives Markets
Major exchanges around the globe are partnering with cloud computing providers to incorporate this technology into their overall infrastructures. What are the benefits of these new arrangements and what are the concerns from market participants? 
Moderator:
Radi Khasawneh, Derivatives Editor, Global Investor 
Speakers:
Neil Duggan, Chief Technology Officer, LME Clear
Adam Hoffman, COO, IMC 
Oscar Jönsson, Head of Business Development, Cloud Transformation, Nasdaq 
Barry King, Head of Post Trade Policy, Bank of England 
Ashish Majmundar, Global Head of Capital Markets, Google
12:00 - 12:45 
The Great Debate
Motion: This house believes that AI will be the death of our markets.
Will advancements in the field of artificial intelligence spell the end of our markets as we know them? 
FIA is bringing the popular Great Debate, traditionally held at our FIA Asia conference, to London. Two teams of industry experts will join in a fun, spirited and informative battle about this topical issue. At the conclusion of the debate, the audience will vote on which side fared better on the day.
Moderator: 
Clive Furness, CEO, Contango Markets Ltd
Speakers:
Clara Durodié, CEO, Cognitive Finance Group
Steven Hamilton, Consultant, FTP Ltd
Allison Lurton, General Counsel and Chief Legal Officer, FIA
Keith Todd, Chief Executive Officer, Trading Technologies
12:45 - 13:45
Networking Lunch
Join conference attendees for networking over lunch and refreshments in the Exhibit Hall and Conference Lounge.  
13:45 - 14:15
Driving the DEI Agenda: How to Make a Real Difference in Your Organisation
Background, race, gender should not dictate which sector you work in, nor hinder your progression. Yet still they do, and especially in Financial and Professional Services. How can it be that even today, people from lower socio-economic backgrounds take 25% longer to progress through an organisation, with no link to job performance? And that's just for those who managed to enter the sector in the first place! Learn how you can be the change to create a sector where employees progress according to performance, not background.
Moderator:
Clare Black, Managing Director, Streets Consulting
Speakers:
Harry Matovu, Founder and Chair, Black Talent Charter
Pete Ward, Deputy CEO, Leadership Through Sport and Business
14:15 - 15:00
Market Risk
Recent spikes in volatility have caused sharp increases in margin requirements for cleared derivatives, and in some cases have forced market participants to seek additional funding to cover their margin calls.  Are the liquidity requirements of central clearing adding stress to the financial markets during periods of volatility?  Would it make a difference if margin calls were more predictable? How are market participants adjusting to the volatility of margin requirements?  Is trading activity shifting to the bilateral OTC markets? 
Moderator:
Jackie Mesa, COO and Senior Vice President, Global Policy, FIA
Speakers:
Robbert Booij, CEO Europe, ABN AMRO Clearing Bank
Maylis Dubarry, Managing Director Prime Services Products, Societe Generale
Udesh Jha, Managing Director, Post-Trade Services, CME Group
Dmitrij Senko, Chief Risk Officer, Eurex Clearing AG
Susi de Verdelon, Group Head of SwapClear, London Stock Exchange Group
14:15 - 15:00
Surveillance and Enforcement Trends 
Recent enforcement action suggests that surveillance frameworks are struggling to keep pace with regulatory demand and expectation. With new products and communication channels rolled out with increasing frequency, coupled with unrelenting market volatility, one might question how firms can adapt to meet the demand of today's market?  Our panel of industry experts will discuss these challenges and consider how potential solutions through innovative technology and improved data quality may bridge the gap.
Moderator:
John Graham, Senior Director of Regulation, FIA
Speakers:
Jonathan Dixon, Director of Regulatory Affairs – EMEA, Eventus
Robert Mangham, Technical Specialist, Market Abuse, Surveillance and Supervision, FCA 
Hannah Meakin, Partner, Norton Rose Fulbright
15:00 - 16:00
Cheers Cocktail Hour
Enjoy networking and refreshments with conference colleagues at the close of the event in the exhibits area.  
16:00
Exhibits Close & Conference Concludes
18:00 - Midnight
IDX Gala benefiting Futures for Kids
Wrap up your IDX experience at this wonderful black tie dinner in aid of Futures for Kids. A must-attend for IDX attendees, the Gala Dinner gives you the chance to network and form deeper connections within the international derivatives community. Support Futures for Kids when you purchase a ticket or a table and through fundraising opportunities throughout the evening, including a silent and live auction as well as raffle ticket sales. Sponsorships and tables have closed.
Agenda subject to change. 
If you are interested in speaking at IDX or have a speaker suggestion, please fill out this form. 
---
Contact Toni Vitale Chan, Vice President of Business Development at +1 312.636.2919 to discuss sponsorship and exhibit opportunities. 
Why IDX?
ACCESS VALUABLE FIRMS AND SOLUTIONS
IDX features a robust exhibit hall of firms connected to capital markets.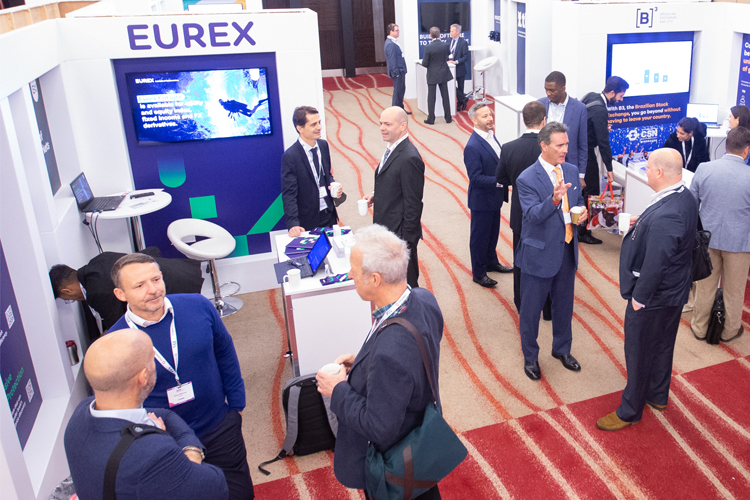 Take time throughout the conference to meet with vendors, learn about the latest technologies and bring back options to your company.
MAKE LASTING CONNECTIONS
Connect and re-connect with clients and key participants in the cleared derivatives industry.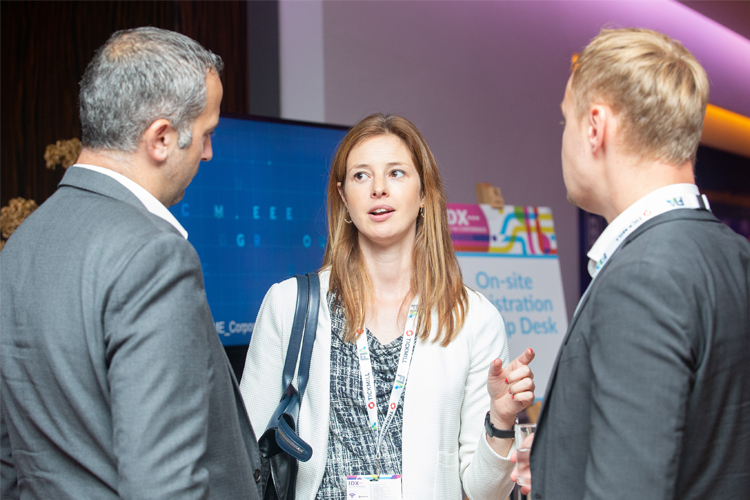 Take advantage of networking opportunities throughout the event to make new acquaintances and deepen valuable partnerships. 
GET UP TO SPEED ON MARKET DYNAMICS AND CHANGES
FIA, in partnership with our members, develops compelling sessions covering a wide range of topics and strategic issues in the cleared derivatives industry.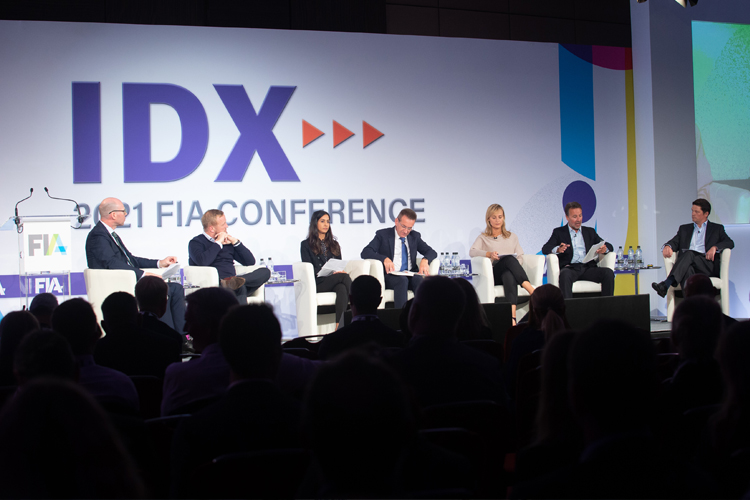 Gain valuable insights on the latest developments from exchange leaders, clearinghouse leaders, regulators, clearing members and buy-side participants.