International Derivatives Expo
19 June 2023 - 21 June 2023 • 6:00 PM - 6:00 PM BST
Standing still is not an option in today's evolving cleared derivatives environment. Without adapting to new products, processes, technologies and regulations, your business won't meet the needs of tomorrow's industry. That's why IDX — the International Derivatives Expo — is the ideal place to be: an event that brings together industry leaders, vendors and policymakers to discuss what's "now" in derivatives, and what lies ahead.
FIA will return to the Park Plaza Westminster Bridge for IDX 2023. Make note of 19-21 June 2023 and check back for more details. 
2023 Agenda
Monday 19 June
18:00 - 20:30
Opening Reception
Kick off your IDX experience at the legendary Goldsmiths' Hall and connect with fellow attendees. Note that all pass types are eligible for the Opening Reception.
---
Tuesday 20 June
08:00 
Registration & Exhibits Open
09:00 - 12:30 
Panel Sessions
12:45 
Networking Lunch
13:45 - 17:00 
Panel Sessions
16:00 
Taste of IDX
18:00 
Exhibits Close
18:00 
Networking Reception
Agenda subject to change. 
---
Wednesday 21 June
08:00 
Registration & Exhibits Open
09:00 - 12:00 
Panel Sessions
12:00 
Networking Lunch
13:30 - 16:00
Panel Sessions
16:00
Exhibits Close & Conference Concludes
18:00 
IDX Gala benefiting Futures for Kids
Wrap up your IDX experience at this wonderful black tie dinner in aid of Futures for Kids. A must-attend for IDX attendees, the Gala Dinner gives you the chance to network and form deeper connections within the international derivatives community. Support Futures for Kids when you purchase a ticket or a table and through fundraising opportunities throughout the evening, including a silent and live auction as well as raffle ticket sales. Gala sales open soon. 
Agenda subject to change. 
---
Contact Toni Vitale Chan, Vice President of Business Development at +1 312.636.2919 to discuss sponsorship and exhibit opportunities. 
Why IDX?
ACCESS VALUABLE FIRMS AND SOLUTIONS
IDX features a robust exhibit hall of firms connected to capital markets.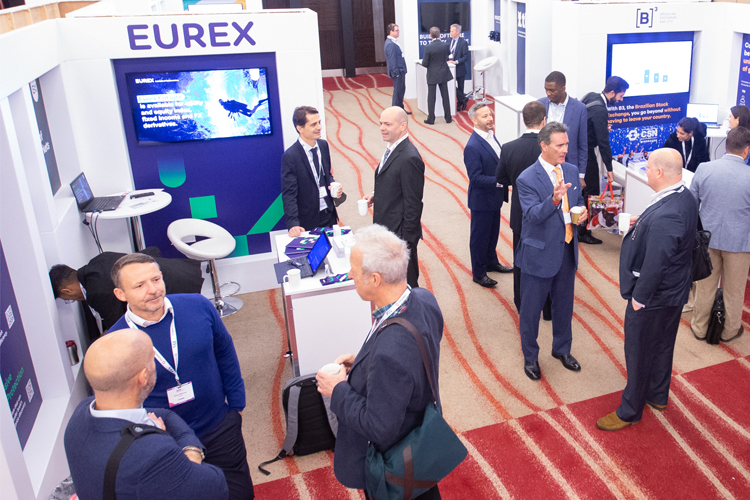 Take time throughout the conference meet with vendors, learn about the latest technologies and bring back options to your company.
MAKE LASTING CONNECTIONS
Connect and re-connect with clients and key participants in the cleared derivatives industry.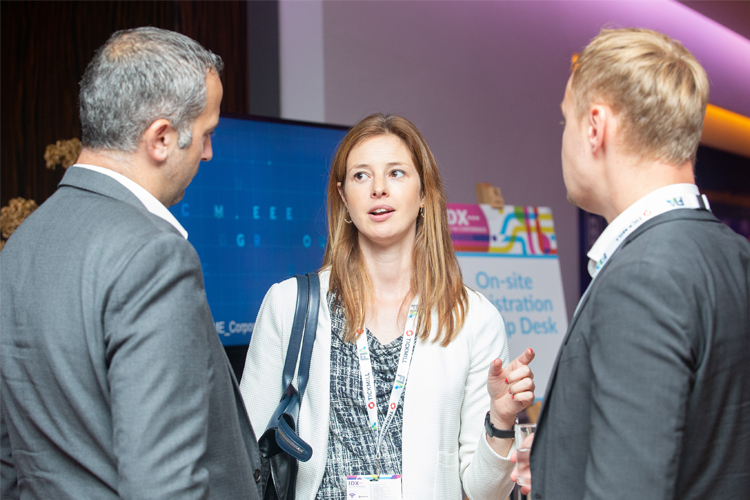 Take advantage of networking opportunities throughout the event to make new acquaintances and deepen valuable partnerships. 
GET UP TO SPEED ON MARKET DYNAMICS AND CHANGES
FIA, in partnership with our members, develops compelling sessions covering a wide range of topics and strategic issues in the cleared derivatives industry.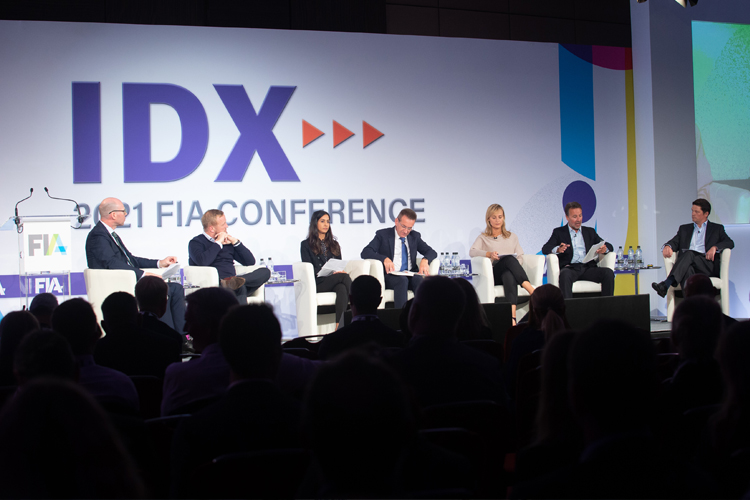 Gain valuable insights on the latest developments from exchange leaders, clearinghouse leaders, regulators, clearing members and buy-side participants. 
Event Details
Park Plaza Westminster Bridge London
This central London hotel, near the Waterloo station and Westminster underground, is conveniently situated on the South Bank of the River Thames. 
Enjoy IDX days at this venue featuring contemporary design throughout the conference space, guest rooms, and on property restaurants and lounges. Wrap up each IDX day with your industry colleagues over an entrée at the hotel's award-winning French Brasserie Joël, with a plate of fresh sushi at Ichi Sushi & Sashimi Bar, or by listening to live music by local performers while sipping a cocktail at Primo Bar.
Please note that FIA does not have an attendee hotel room block for the conference. 
Privacy Policy  
FIA values the privacy of our members, event registrants and website users. We enforce policies to safeguard the personal information that is entrusted to us by the FIA community. Direct contact information, such as addresses, emails and telephone numbers, are treated as confidential. FIA never sells its registration lists to third parties and will never contact you offering to sell such information. We regret that you may become the target of these unsolicited offers and appreciate your assistance in bringing them to our attention. Your privacy is a top priority for FIA. We encourage you to review our Privacy Statement for a comprehensive description of how FIA may use your personal information and out key privacy policies.    
COVID Statement
FIA takes the health and wellbeing of event attendees and staff seriously. We ask that you do not travel to or attend the event if you have tested positive for Covid or have experienced any Covid symptoms in the last five days before the event. If you develop Covid symptoms or test positive for Covid during the event, we ask that you leave the event venue as soon as possible. We encourage attendees to follow good hygiene practices, such as using hand sanitiser, which will be made available throughout the event venue, and washing hands regularly.
If you have questions regarding this policy, please contact memberservices@fia.org.
Filming, Videotaping and Recording Policy  
No portion of this event may be filmed, videotaped or otherwise recorded for posting or distribution without prior authorization from FIA. Further, by registering for this programme, you consent to FIA's use, reproduction, editing, publishing and distribution of any photographs, videos and other recordings that FIA or its designated photographer may take of registrants and attendees during the programme.