Asia Derivatives Conference
29 November 2022 - 1 December 2022 • 6:00 PM - 6:00 PM SGT
FIA looks forward to welcoming you back to the St. Regis Singapore this coming 29 November to 1 December! We are excited to bring back this event in-person after three long years apart.
  
Asia 2022 will be the gathering point for the Asia-Pacific cleared derivatives community. Get up to speed on regional and global developments, meet with key vendors and build powerful connections.  
 
Register by 28 October for the best rates. 

Contact memberservices@fia.org for registration assistance. 
Make Valuable Client Connections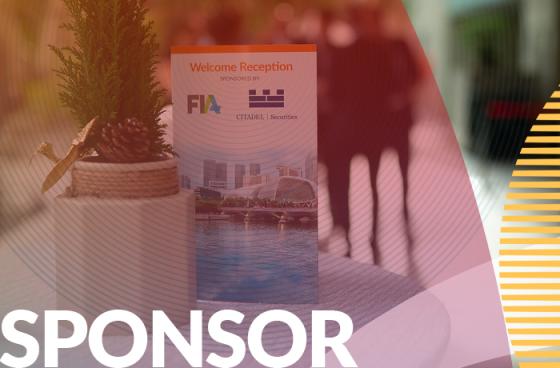 Build your brand awareness in the Asia-Pacific region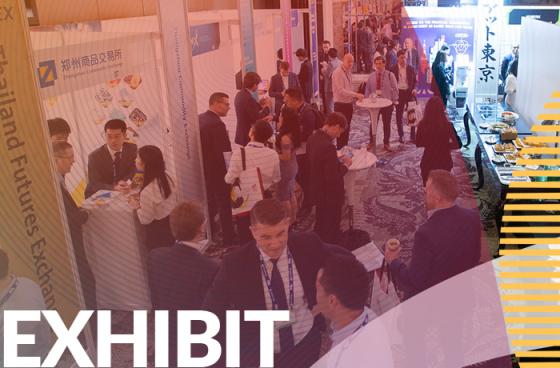 Showcase your products & services at Asia 2022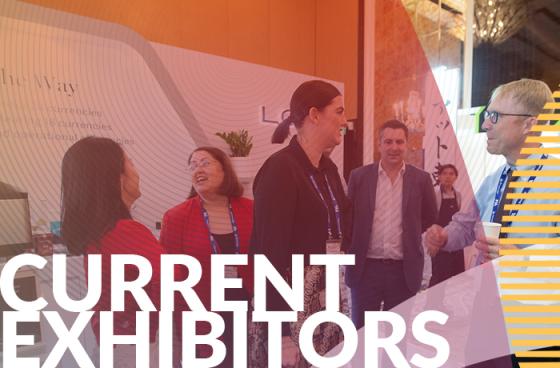 See which firms will be at Asia 2022
2022 Programme
29 & 30 November
1 December
---
Tuesday, 29 November 
18:00 SGT
Clearing and Exchange Leaders Reception (invite only)
Wednesday, 30 November 
8:00 SGT
Registration Opens
8:30 SGT
Exhibit Hall Opens
9:00 SGT
Opening Remarks & Welcome Remarks 
Speakers: 
Bill Herder, Head of Asia-Pacific, FIA
Walt Lukken, President and CEO, FIA
9:20 SGT
Fireside Chat
9:50 SGT
Networking Break
10:20 SGT
Keynote Address
10:50 SGT
The Impact of Regulatory Developments on the ETD Industry
Regional and global regulatory developments have greatly impacted the exchange traded derivatives industry in recent years. Coupled with global macro-economic and geopolitical issues, industry participants are constantly having to adapt to an ever-changing environment. Join our panel of experts as they share their views on key developments and topical issues, and provide insights on regulatory trends.
11:50 SGT
Networking Lunch
13:20 SGT
Fireside Chat
13:50 SGT
The Next Chapter in Market Technology?
The ETD market is built on a web of technology providing specific solutions that connect key functions through the life-cycle of a trade, from pre-trade risk and execution through to collateral management and clearing. This panel will consider how current trends, such as the growing adoption of cloud computing by exchanges, the use of AI and the streamlining of post-trade services, will impact markets and their participants in the future.
14:50 SGT
Networking Break
15:20 SGT
The Clearing Environment: Volatility, New Products and Regulation
The challenges of upholding the safety and confidence in a clearing house are massive, and the clearing arena is in a state of continuous evolution.  With an ever-changing economic environment and geo-political actions, the markets are seeing extreme volatility. Even with that volatility, CCPs are introducing new products for clearing and reviewing the implications of recently introduced regulations. Our panel will share their experiences and insights to discuss clearing services and the impact on the global cleared derivatives market.
16:20 SGT
The Derivatives Landscape in China 
Financial sector reforms and the search for continued economic growth is spurring internationalization efforts in China's derivatives markets. The recent China's Futures and Derivatives Law (FDL) is an historic development, being the first law in China regulating futures and derivatives trading at a national legislative level. The opening up and easing of market access to better facilitate cross border trading is being watched very carefully by industry players both in and outside of mainland China. Our panelists will provide their insights on the business potential and risks involved in growing China's derivatives markets.
17:30 SGT
Exhibits Close
17:30 SGT
Welcome Reception
Schedule subject to change. 
---
---
Thursday, 1 December
8:00 SGT
Registration Opens
8:30 SGT
Exhibit Hall Opens
9:00  SGT
Fireside Chat
9:30  SGT
Digital Assets: The Next Currency? 
Digital assets are transitioning into a recognized financial asset class, with mainstream exchanges developing their own offerings and regulators addressing how to oversee the market. This session will provide a regional overview of how digitalization is reshaping financial markets, the response of regulators, institutional appetite and the development of derivatives markets.
10:30 SGT
Networking Break
11:00SGT
The Great Debate – Digital Assets
Motion: This house believes that crypto markets will lead to disintermediation of the clearing firm model.
The rise of the super crypto trading platform is revolutionizing the traditional market model and threatening the future role of the clearing firm. Should the industry care?
Two teams of industry experts will join in a spirited debate about this topical issue.  This fun, lively and informative battle is always a highlight of the Asia Derivatives Conference.  At the conclusion of the debate, the audience votes on which side fared better on the day.
12:00 SGT
Networking Lunch
13:30 SGT
What's Next for the Individual Investor?
Recent global events have created unprecedented volatility in the retail markets. From curbing inflation policies to geo-political events, individual investors have been affected. Our panel of experts will discuss major market themes, portfolio positioning, use of derivatives, the changing regulatory environment, and a look ahead at 2023 from the investor point of view.  They will share their views on new customer protection and regulatory changes impacting their ability to use the markets.
14:30 SGT
Networking Break
15:00 SGT
Looking Through the Industry's Crystal Ball
As 2022 draws to a close, the industry is witnessing another year of record volumes, driven in large part by geo-political trends. Yes, as the market responds to current developments like the war in Ukraine, it is also looking further ahead at longer term issues such as climate change and the growing adoption of digital assets. Panelists will consider the role of derivative markets in meeting these and other challenges and discuss opportunities that lie ahead.
16:00 SGT
Taste of Asia Reception
18:00 SGT
Exhibits Close
18:00 SGT
Closing Reception
Sponsored by Singapore Exchange (SGX)
Schedule subject to change. 
---
Event Details
Registration
Travel Requirements
Venue
Event Policies
FAQs
Contact 

Toni Vitale Chan

, Vice President of Business Development at +1 312.636.2919 to discuss sponsorship and exhibit opportunities.