Asia Derivatives Conference
29 November 2022 - 1 December 2022 • 6:00 PM - 6:00 PM SGT
FIA looks forward to welcoming you back to the St. Regis Singapore this coming 29 November to 1 December! We are excited to bring back this event in-person after three long years apart.
  
Asia 2022 will be the gathering point for the Asia-Pacific cleared derivatives community. Get up to speed on regional and global developments, meet with key vendors and build powerful connections.  
 
Registration details will be available soon. Mark your calendar and start making your plans to join us for Asia 2022.  

2021 Speaker Highlights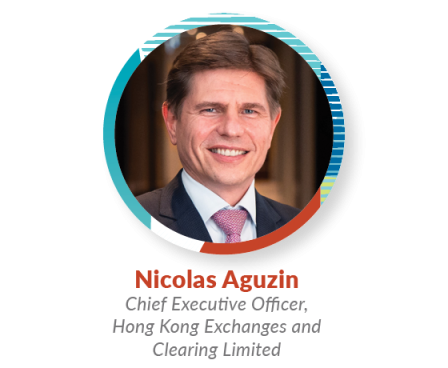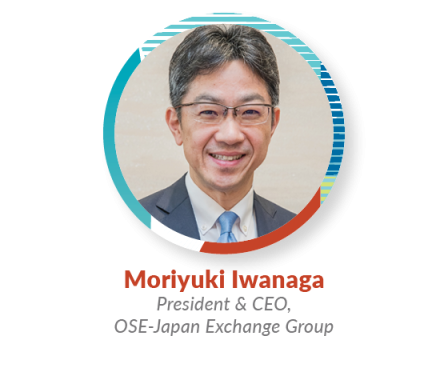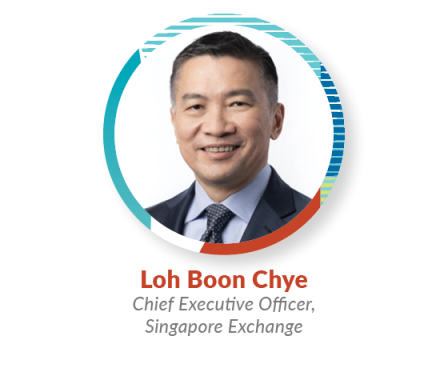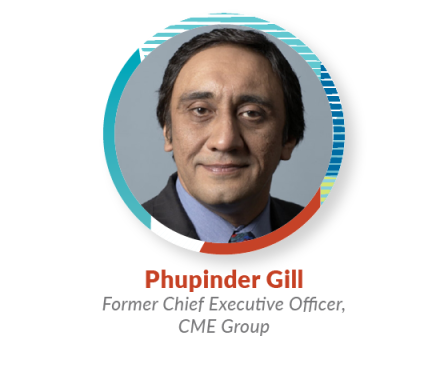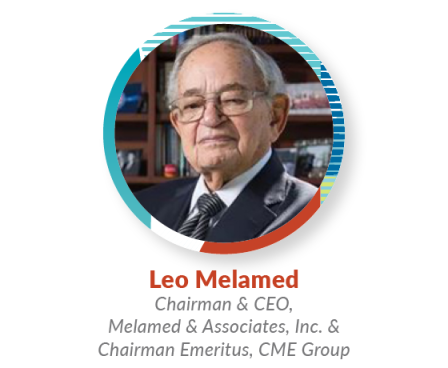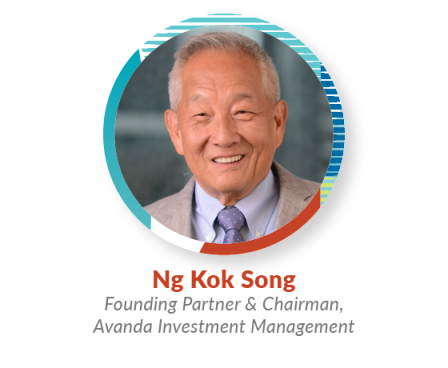 2021 Programme
Tuesday, 7 December
Wednesday, 8 December
---
8:15 SGT
Sponsored Session MOEX - The Shape of The Futures Markets
MOEX will talk about longer hours trading, more new growing global benchmarks -products and retail trading growth.
Moderator:
Tom O`Brien, Head of International Sales, Moscow Exchange
Speaker:
Alex Ezhov, Sales Director, Moscow Exchange
8:30 SGT
Fireside Chat
FIA President and CEO Walt Lukken sits down with Sharon Shi, Managing Director, G.H. Financials (HK) Ltd & Chair, FIA Asia Advisory Board, and Bill Herder, Head of Asia-Pacific, FIA to discuss the issues that the APAC exchange-traded derivatives industry faces in the current environment.
Interviewer:
Walt Lukken, President & Chief Executive Officer, FIA
Interviewees:
Bill Herder, Head of Asia-Pacific, FIA
Sharon Shi, Managing Director, G.H. Financials (HK) Ltd & Chair, FIA Asia Advisory Board 
8:45 SGT
Exchange Leaders' Keynote
Hear CEOs from the leading exchanges as they give their views on the current issues facing the exchange-traded derivatives industry and provide insight into what the landscape will look like going forward. 
Speakers: 
Nicolas Aguzin, Chief Executive Officer, Hong Kong Exchanges and Clearing Limited
Moriyuki Iwanaga, President & CEO, OSE-Japan Exchange Group
Loh Boon Chye, Chief Executive Officer, Singapore Exchange 
9:20 SGT
The Outlook for Asia-Pacific Exchanges
As global markets face significant levels of uncertainty and unprecedented change from shifts in regulatory, geo-political and socio-economic environments, Asia-Pacific exchange-traded derivatives markets are moving quickly to adapt and focus on regional developments. What are the trends in this region? How are these exchanges thriving and competing in this dynamic environment? A cross-section of the region's exchange leadership will discuss the challenges they face and the opportunities which have emerged in the regional exchange-traded derivatives market. 
Moderator: 
Sharon Shi, Managing Director, G.H. Financials (HK) Ltd & Chair, FIA Asia Advisory Board 
Speakers:
Christopher Fix, Managing Director, Head of Asia-Pacific, CME Group 
Denise Huang, Senior Vice President, Taiwan Futures Exchange 
Jennifer Ilkiw, Head of ICE, Asia-Pacific, Intercontinental Exchange  
Mezhgan Qabool, ED, Head of Market Development APAC, & Head of Equity & Index Sales APAC, Eurex 
Ravi Varanasi, Group President, National Stock Exchange of India 
10:20 SGT
Break
10:35 SGT
Asia-Pacific Regulatory Trends
Asia-Pacific is one of the world's most dynamic regions. From an increased focus on sustainability to a greater emphasis on data privacy and cybersecurity regulations, there continues to be a constant flow of regulatory developments in the region that impact the exchange traded derivatives marketplace. Join our panel of experts as they share the key regulatory trends they see on the horizon, and what challenges and opportunities lie ahead.
Moderator: 
Tze Min Yeo, Head of Legal and Policy, Asia-Pacific, FIA 
Speakers:
Ian Chung, Head of the Markets & Infrastructure Supervision Division, Monetary Authority of Singapore 
John Ho, Global Head of Legal, Financial Markets, Standard Chartered Bank 
Melody Ma, General Counsel, BC Technology Group 
Lena Ng, Partner, Clifford Chance 
Michael Tang, Head, Listing Policy & Product Admission, Singapore Exchange Regulation 
11:40 SGT
Chinese Markets: Global Environment
China's economic expansion has spurred huge growth in recent years which is being reflected in the emergence of its listed derivatives sector on the world stage. This is even more relevant with the much-anticipated recent publication of the Draft China Futures Law. Our panel of experts will discuss the significance of these events, what's needed to enhance market access, what we can expect to see in the coming years and the long-term impact on the global landscape.   
Moderator: 
Bill Herder, Head of Asia-Pacific, FIA
Speakers:
ShunYet Jan, Head of China/Asia Co-Head, Tower Research Capital     
David Low, Executive Director, Derivatives Clearing & Execution, Commodities OTC Flow, DBS Bank Ltd 
Mohd Saleem, EVP, Head of International Development, Head of Product & Market Development, Bursa Malaysia Derivatives 
Natasha Xie, Partner, JunHe LLP
Lawrence Zhang, Rotating Chief Representative, Joint Office of the Chinese Commodity Exchanges
Cecelia Zhong, Executive Director, Interactive Brokers Hong Kong Limited 
12:40
Sponsored Session: UMR Phase 6 – Riding the Final Wave with SGX
UMR Implementation, which started in 2016 for the largest sell-side participants, is currently in Phase 5 and Phase 6 is targeted for September 2022 as part of the UMR process. The extension of the UMR rules will impact an estimated 1,200 firms globally. What many firms don't realise is the complexity of new regulatory requirements, and the time involved for market participants to be UMR compliant.
Are you and your team ready for the last wave? Join SGX's workshop led by industry experts, as we discuss case studies of firms that are currently UMR compliant - what their experience was like, what went well, and more importantly, what are the learning points?
Moderator:
KC Lam, Head of FX and IR, Singapore Exchange
Speakers:
Sam Edwards, APAC Head of Collateral Management, State Street
Robert Fievez, Specialist Consultant, Investment Programs, HESTA Super Fund (ex-AMP Life)
Marc Knaap, MD - Head of Partnerships and Business Development, Cassini Systems
13:10 SGT
Day 1 Concludes
Schedule subject to change. 
---
---
8:30 SGT
Fireside Chat
Two pioneers of the exchange-traded derivatives industry will sit down with another futures veteran to discuss how they were able to align two exchanges, the significance of the industry in today's capital markets and what they feel the future will hold.
Interviewer:
Phupinder Gill, Former CEO, CME Group 
Interviewees:
Leo Melamed, Chairman & CEO, Melamed & Associates, Inc.& Chairman Emeritus, CME Group, Inc.
Ng Kok Song, Founding Partner & Chairman, Avanda Investment Management
9:05 SGT
Future State: Where do we go from here?
For the past decade, Asia-Pacific economies have been some of the fastest-growing markets in the world but have been significantly impacted by the recent global pandemic. This has hastened the emergence of innovative solutions and products for these markets to remain competitive. Among these developments include mainstreaming of digital assets as well as exchanges developing new products and offerings. What impact will these have? How will they help shape the exchange-traded derivatives landscape? This panel of key industry players will offer their views on these developments along with their views on what they feel is in store for the year ahead. 
Moderator: 
David Martin, Managing Director, Head of Global Clearing, Asia-Pacific, J.P. Morgan  
Speakers:
Chris Bainbridge, Head of Prime Brokerage & Clearing, Asia-Pacific, SG Securities (HK) Limited     
Russell Beattie, Executive Director & APAC Head of Derivatives, Index, MSCI
Philip Huang, Executive Director & Head of Risk Management, Orient Futures international (Singapore) Pte Ltd
Helen Lofthouse, Group Executive, Markets, Australian Securities Exchange
Roland Schwinn, Managing Director and Head of Business Development & Partnerships, Sygnum 
Yvonne Zhang, Director and Southeast Asia Risk Advisory Climate & Sustainability Leader, Deloitte
10:05 SGT
Networking Break 
10:20 SGT
Operational Efficiencies
Universally, the industry recognises the importance of strengthening and enhancing operational functions within the exchange cleared derivatives ecosystem.  Additional stresses have been placed on processes and systems as a result of remote work brought about by the pandemic.  How do we improve the resilience and robustness of the infrastructures and support? Our panelists will come together to assess how to manage a remote workforce and retain talent, how operations are adapting to this new environment, explore new innovations and discuss what new skills are needed. 
Moderator: 
Max E, Head of Listed Derivatives Clearing Product APAC, Deutsche Bank AG Bank Singapore 
Speakers:
Amanda Boteler, Head of APAC, Futures Clearing Operations, Citi
Don Byron, Head of Global Industry Operations & Execution, FIA 
Krishna Priya, Director, APAC Operations Managed Services, FIS 
Keith Todd, Executive Chairman, KRM22 & CEO designate, Trading Technologies 
Tom Vo, Head of Listing & Trading Operations, Singapore Exchange 
Bo Yang, Head of Asia Listed Derivatives Operations, Securities Settlement Operations & Securities Lending Operations, Goldman Sachs  
11:25 SGT
Asia CCPs: Clearing Trends
Central clearing has always been the foundation of the futures industry. Recent increased market volatility related to the pandemic, changes in regulations, new rules, and more stringent requirements are increasing the burden on central counterparties as well as providing growth opportunities. Representatives from CCPs conducting business in Asia will discuss the various clearing trends and how they are operating under these new conditions. 
Moderator: 
Jackie Mesa, Chief Operating Officer & Senior Vice President of Global Policy, FIA
Speakers:
Vikram Kothari, Managing Director, NSE Clearing Limited 
Agnes Koh, Chief Risk Officer, Singapore Exchange 
Divya Narula, Head of APAC Clearing Risk & Strategy, J.P. Morgan 
Tetsuo Otashiro, Head of Clearing Planning, Japan Securities Clearing Corporation  
Teo Floor, Chief Executive Officer, CCP12, The Global Association of Central Counterparties
Rohit Verma, Head of Asia-Pacific, LCH 
12:30 SGT
Closing Remarks
Join FIA's Head of Asia-Pacific, Bill Herder, for closing conference remarks.
Speaker: 
Bill Herder, Head of Asia-Pacific, FIA
12:35 SGT
Day 2 Concludes
Schedule subject to change. 
---
Contact 

Toni Vitale Chan

, Vice President of Business Development at +1 312.636.2919 to discuss sponsorship and exhibit opportunities.